Plasma Carburizing
Plasma Carburizing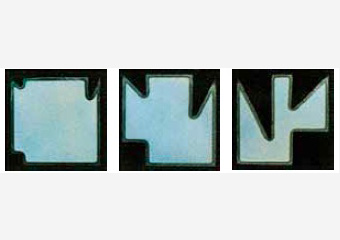 Plasma carburizing equipment makes use of the electrochemical reactions of the plasma from the DC glow discharge and thermal energy to form carbides on the surfaces of metallic materials to improve the mechanical strength.
The requirements for high quality industrial parts are becoming very strict as business pursues energy and resource conservation, and technological innovation continues to progress.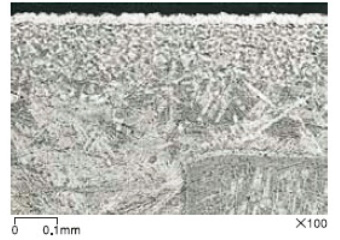 The demand for high-performance, high-quality heat treatment is growing dramatically.The plasma carburization method developed by NDK delivers stable high quality with efficiency and high precision from a clean operating environment. The range of applications has also been expanded to include high-density carburization and processing of hard-to-carburize materials.
Advantage
feature1No oxidation at grain boundaries, and the finished surface is clean and glossy.
feature2The plasma reaction allows uniform carburized layer to be obtained with low voltages, and there is no sooting.
feature3Due to a fast carburizing rate and low temperature/short treatment times, no grain growth is observed and there is very little residual strain.
feature4Possible to obtain high concentration carburization and processing of hard-to-carburize materials, such as stainless steel, sintered metals, etc.
feature5Low- pollution and energy-conserving processing.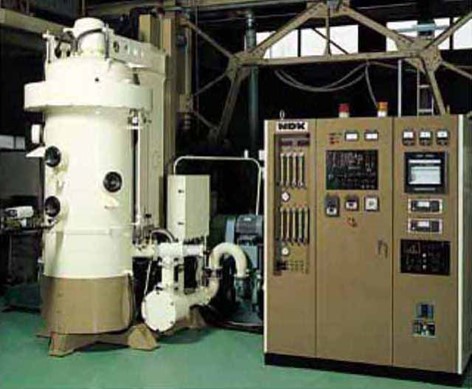 JIC-6SC-SV plasma carburizing system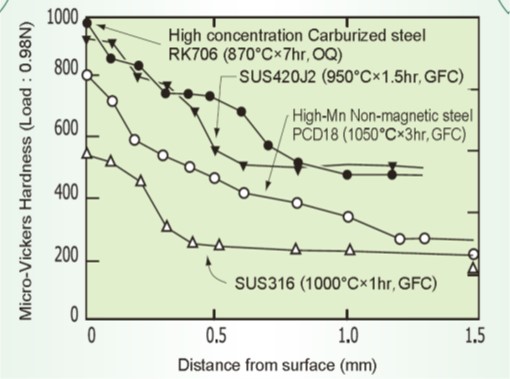 Hardness profiles for various grades of plasma carburized steel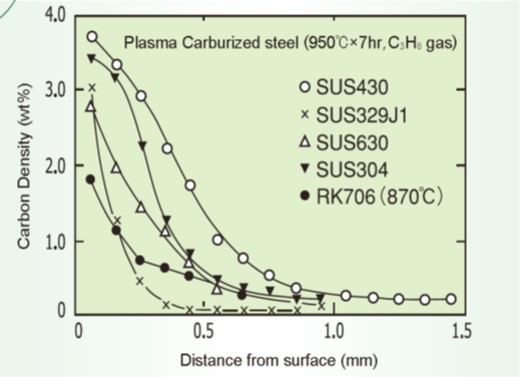 Carbon concentration in various grades of plasma carburized steel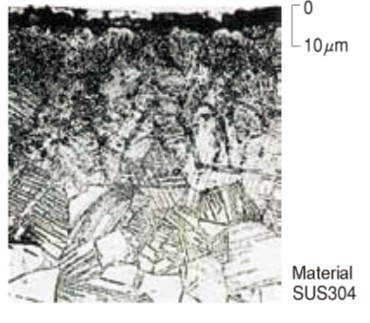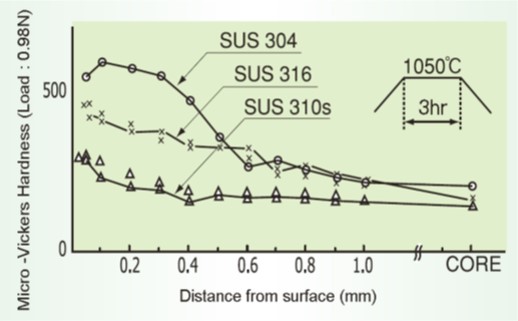 Plasma carburization of difficult-to-carburize material
Plazma Carburizing Method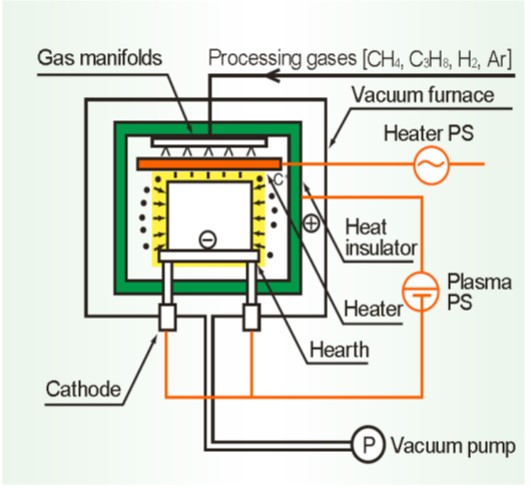 The workpiece is heated to the carburization temperature by heaters in the vacuum furnace. Next, the furnace and heat insulation is treated as the anode, while the workpiece becomes the cathode as a DC current of several hundred volts is applied between them in a rare gas atmosphere containing of hydrocarbon gases like methane and propane at a pressure of 133 to 400 Pa, and the glow discharge is generated.As a result of the various electrochemical reactions that occur within the plasma that is generated from the glow discharge, the ions of the hydrocarbon gases react with the surface of the workpiece to perform the carburization.
The main heat source is the heaters, but plasma effects like activation and cleaning of the workpiece surface at the same time as the carburization from the ions make it possible to obtain properties not available with other carburization techniques.